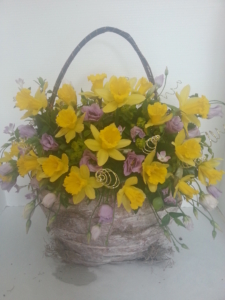 Twyford & Ruscombe Floral Art Club was formed in 1966 for likeminded flower arrangers and meets every 2nd Tuesday in the month (except August) from 7.30pm at Charvil Primary School.
The club has over 40 members and the annual membership fee is currently £36. Visitors are always welcome (£5 per meeting).
The club's monthly meetings involve demonstrations by area/national demonstrations, sales, raffles, excursions, flower arranging sessions and competitions.