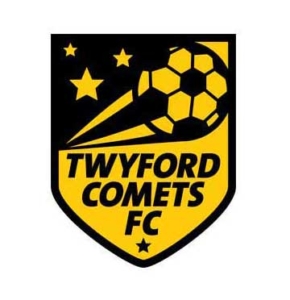 The club now fields up to 20 teams most weekends playing in various local leagues, from under 7s all the way up through the junior age groups to adult football.
The club mainly uses the pitches and pavilion at Stanlake Meadow in Twyford for training and matches.
Younger children are catered for at the Saturday morning 'Mini Comets' soccer school, which meets at King George V Recreation Ground in Twyford. This provides a fun and excellent start to the game before children move into organised league football.
The club gained FA Charter status in 2007, ensuring that every Comets team has at least one FA level 1 qualified coach assigned to it, responsible for the development of the team and the wellbeing of the individual players.
The club's strong ties with the Community Team at Reading Football Club provides other opportunities for the Comets players and coaches to develop their skills.
If you love football and want to be part of a friendly community club then do get in touch.