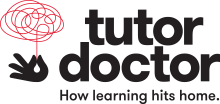 Tutor Doctor provides tutoring services to students of all ages, levels and subjects.
Tutors come to your home or offer virtual support to help you or your child to fill in the gaps in his or her knowledge base.
Private tutoring sessions can help your child prepare for A Levels, GCSEs, 11+/Common Entrance, Entrance Exams, and more!
Tutor Doctor in Berkshire has a team of inspirational tutors who are experts in their subjects. Their tutoring programmes are motivational, exciting and get results.
• Tailored and engaging tutoring sessions, each with a strong purpose
• Clear and challenging objectives set for students
• Written feedback for parents and teachers after each session