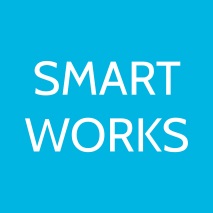 Smart Works Reading is a charity focused on helping women with low confidence return to the workforce by providing them with a high quality interview outfit and a one-to-one interview coaching session. Women are given practical and non-judgemental support to help them feel confident, look fabulous, succeed at their job interview and move on with their life.
In its first three years the charity has helped over 400 women find a job. Almost 40 per cent of the women referred to Smart Works are single parents and some are victims of domestic abuse or unpaid carers. Those helped have ranged in age from 16 to 67 years and have included refugees, long term unemployed, ex-offenders, vulnerable youth and women with mental health conditions. Almost half have been out of work for over a year, yet more than two thirds succeed in their job interview after seeing the Smart Works team.
Once successful at job interview, the women are offered a capsule wardrobe to see them through the first few months in their new job. Clothes and accessories are all of excellent quality, whether donated by members of the public or provided by several retail partners that support the charity.