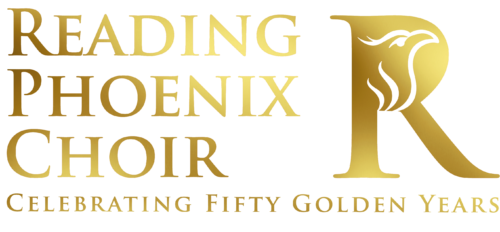 Phoenix is a 50-strong mixed voice choir that has been based in Reading for over 50 years. The choir takes part in competitions and tours, and gives 12-15 concerts per year across the Reading area and beyond. Each year they also perform an annual concert at Reading Town Hall, a carol concert in Reading Minster, and a Come and Sing event of a major work.
One of the most remarkable qualities about the choir is that it performs concerts 'off-copy' – every choir member sings their part entirely from memory. In addition, the choir does not sing in the traditional arrangement of bass, tenor, alto and soprano, but in mixed formation. This enables the singers to fully engage with the other voice parts, creating a very special aural blend.
Rehearsals take place at South Lake Primary School in Woodley on Monday evenings during term time. The choir also rehearse on Thursday evenings before a concert, of which there are typically at least one per month during the season from September to July.
Each term there is an open rehearsal when the choir invites anyone who is considering joining to sit alongside existing members and take part. Currently they are particularly keen to meet prospective tenors and basses. To find out when the next open rehearsal is, have a look at the events page on the website.