View Calendar
03-08-2020 - 21-08-2020 All day
McCarthy & Stone Twyford photo contest

3 - 21 August 2020

Location of the McCarthy & Stone retirement development in RG10:
Loddon House, London Road, Ruscombe, RG10 9BW

2 bedrooms to purchase from £450,000 or to rent from £2,380 pcm

0800 201 4811


www.mccarthyandstone.co.uk
TWYFORD PHOTO CONTEST: CELEBRATING NATURE THROUGH LOCKDOWN
People in Twyford, Ruscombe and the surrounding areas are being asked to share photographs of their experiences of getting outdoors in the local countryside during lockdown for a competition.
McCarthy and Stone, the UK's leading manager and developer of retirement communities, which has a development in Twyford, Loddon House, is hoping to create lasting memories of challenging times. The competition aims to showcase photographs of scenery, wildlife and landscapes taken by members of the community during lockdown.
The winner of the competition will have their chosen photo professionally framed and installed in the brand-new communal lounge at Loddon House, which will be unveiled as part of a week-long VIP Event in September 2020. Additionally, the winner will also be awarded a £100 Amazon Gift Card
Nicki Beswarick, Divisional Marketing Manager for McCarthy and Stone South, comments: "Photos can be as creative as you like; taken at home in the garden if you were shielding during this time, or on some of your best walks and local discoveries when you would go outside for exercise. It is hoped the photos will help us all to remember just how important nature and the great outdoors have been while we were asked to stay at home.
"We want the winning photo to celebrate the wonderful sights and landscapes of the Twyford and Ruscombe area that we've been discovering, or rediscovering, over recent months, so we can bring the outside in to our new communal lounge at Loddon House. The photo will be enjoyed for years to come by our residents and customers at the development."
All photos must be dated between March 2020 and June 2020. Each entrant is permitted to submit a maximum of five photos. These should be emailed to mccarthyandstone@mccann.com by 21st August 2020 with the subject 'Twyford photo contest'. In your email you should include your full name and contact details, a title for your photograph and where it was taken.
Open to all ages. Under 16s must ask an adult's permission. Please ask permission of anyone who appears in your photo.
Located on London Road, each individual apartment at Loddon House in Twyford is finished to a high specification, with stylish fixtures and fittings throughout. Apartments either have a balcony or walk-out patio, and those on the top floor have privileged views across open countryside.
The development also features car parking and landscaped gardens which are maintained by McCarthy and Stone's team of experts. Prices at Loddon House currently start from £495,000 for a two-bedroom apartment. For more information, please contact McCarthy and Stone on 0800 3100 383 or visit www.mccarthyandstone.co.uk.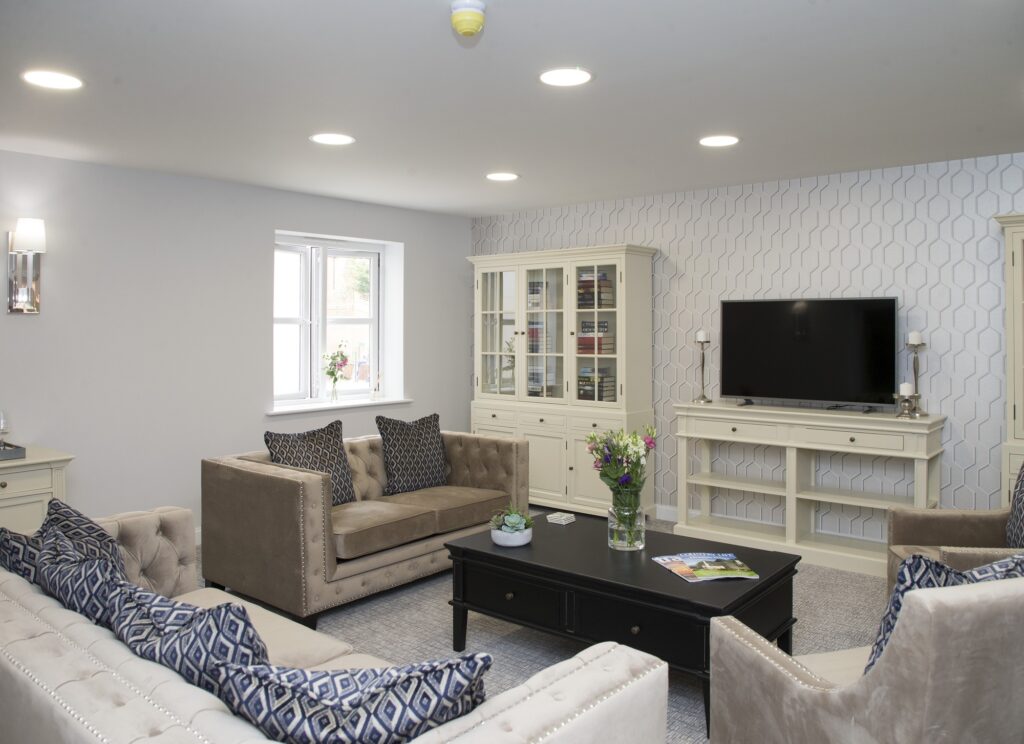 SUBMISSION SPECIFICATIONS: The file type should be jpg, high resolution and no larger than 3MB.
IMPORTANT: Before uploading your submission please check that file size and file type complies with the specifications; otherwise your entry could be rejected.
Terms and Conditions
The competition is open to all residents from Twyford and the surrounding areas, except employees of McCarthy & Stone, their immediate family or anyone directly connected with this competition.
Entries must be entirely the work of the entrant. All submitters warrant that they own the photos submitted and they have exclusive copyright.
Entries submitted posthumously will not be eligible.
The closing date for receipt of entries is midnight on 21st August 2020.
To enter the competition, email entries to: mccarthyandstone@mccann.com and include 'Twyford photo contest' in the subject header, and also your name and contact details in the email.
The Promoter reserves the right to disqualify inappropriate, incomplete or illegible entries.
All photos must be dated between March 2020 and June 2020.
Entrants may enter a maximum of five photos in total and may only enter once.
Entry into the competition is conditional upon the entrant having obtained all appropriate consents and a breach of this condition will result in the particular entrant being disqualified from the competition.
By entering into the competition, the entrant automatically grants McCarthy & Stone with an unrestricted, non-exclusive, irrevocable and perpetual licence to use any photograph submitted to the competition for any purpose in which McCarthy and Stone deem appropriate for their own business purposes. Photographers will receive credit with each use.
The judges' decision is final, and no individual correspondence shall be entered into. Judges are unable to comment on individual entries.
The organisers reserve the right to change the panel of judges without notice and not to award prizes if, in the opinion of the judges, such action is justified.
Entering the competition implies acceptance of all the above rules. Failure to comply with the entry requirements will result in disqualification. McCarthy & Stone reserve the right to withdraw this competition as a result of unforeseen circumstances arising.
The winner of the competition will be awarded £100 Amazon Gift Card and have their chosen photo professionally framed and installed in the communal lounge at Loddon House.
The prize winner will be notified by 28th August 2020 and invited to a winners' reception and photo shoot at a later date at Loddon House. We will notify the winners by email and/or telephone. If the winner cannot be contacted within one week McCarthy & Stone reserve the right to choose an alternative winner.
The winner agrees to take part in non-paid publicity following their photography being chosen (including photography if required), relating to the competition.
The entrant's personal data shall only be used for the proper administration of the competition unless the entrant has expressly opted in to receiving future marketing communications from McCarthy & Stone via the entry form.
Promoter: McCarthy & Stone South, Southern House, 1 Embankment Way, Ringwood, BH24 1EU. References to "McCarthy & Stone" in the Terms and Conditions includes any and all companies within the McCarthy & Stone Group of Companies.