View Calendar
The Jungle Book

Thu 16 - Sat 18 January 2020

7.45pm Thu/Fri, 2pm and 7pm Sat

Loddon Hall, Loddon Hall Road, Twyford RG10 9JA

£9 - £10

Box Office 0118 328 2825

trtgboxoffice@gmail.com

www.twyrusdrama.org.uk
Twyford & Ruscombe Theatre Group are proud to present as their family show in January: Rudyard Kipling's The Jungle Book, adapted for the stage by Stuart Paterson.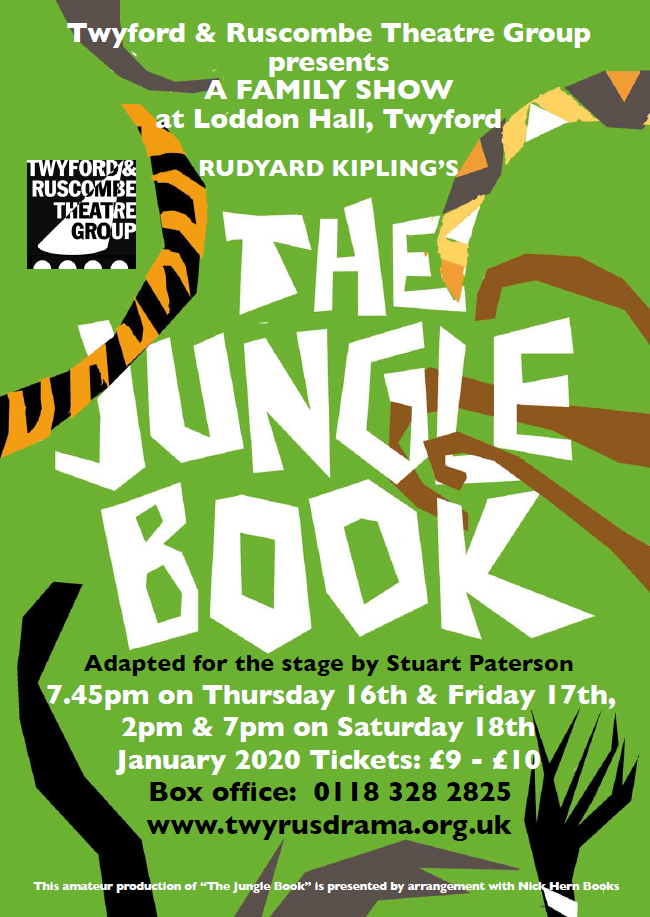 The season's festive show for all the family is based on Kipling's well known book.
Enhanced with song, dance, comedy and slapstick, it is a treat not to be missed.
So join the players in the jungle to enjoy the adventures of Mowgli and his friends Baloo the bear, Bagheera the panther and not forgetting the not very nice tiger, Shere Khan.
The perfect antidote to the January blues, TRTG bring you oodles of sunshine, fun and music with all their usual panache!