View Calendar
Illustration Inspiration - creative writing contest for teens

Open from start of October, closes Fri 11 December 2020

Entry deadline 11pm on 11 December

Online

FREE

Image gallery of illustrations for contest: www.flickr.com/photos/ignitingwriting

Website of contest organiser: www.ignitingwriting.tumblr.com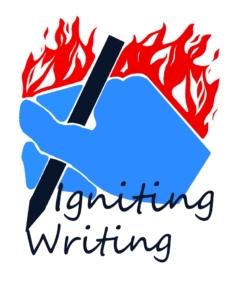 Igniting Writing is a creative writing club for teens. It normally meets at Wokingham Library but sessions have been delivered online during the 2020 COVID-19 pandemic.
In October the club launched a creative writing competition for young writers across Berkshire in tandem with the Wokingham Children's Book Festival. The contest is called Illustration Inspiration and invites young writers to combine words and images and create their own amazing story. It's aimed primarily at pupils in Year 6 and above, although younger children are welcome to submit an entry if they want to get involved.
The competition is based around an online gallery of images kindly shared by over 400 professional illustrators – see Flickr link above. Children entering need to pick out three illustrations and write a story that links them together. (For example, there's no point choosing a picture that includes a dragon unless it features in the story!)
Three images must be used from the gallery, but creative types are welcome to make and send additional art of their own to accompany their story if they wish. Entries may not exceed a wordcount of 1,000 (including the title and any subtitles), and must be rated PG – so nothing too rude or gory is permitted.
The recommended format is a picture book story, but if the illustrations spark the imagination for a short story, an extract from a longer story, a poem, or something else entirely, that's fine too. Multiple entries are permitted, as long as three different illustrations are used for each one.
Finally – but most importantly – all entries must be the contestant's own original work, so no plagiarism or ripping off another writer!
The entry deadline is 11pm on Friday 11 December. Entries can be sent via message on Twitter @IgnitingWriting, the Igniting Writing Facebook group or the website ignitingwriting.tumblr.com.