Henley Sailing Club open day

Wed 12 May 2018

2pm to 5pm

Free

Henley Sailing Club, Willow Lane, Wargrave RG10 8LJ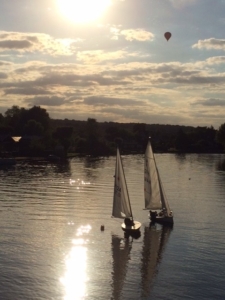 Try your hand at sailing with an experienced club member at Henley Sailing Club's open day.
Cream teas and bar also available!
Henley Sailing Club is a small, family-friendly sailing club set on a picturesque stretch of the river Thames in Wargrave. The club was formed in 1896 and has flourished ever since.