View Calendar
First Days 5.3 Run Event

Sat 6 August 2022

2pm - 4pm

Bracknell Athletic Club, 2 South Hill Road, Bracknell RG12 7NN

Adult £15.30, Child £5.30 (up to 17 years). Non-runners may make a donation through the booking page

0118 921 9338

events@firstdays.net

www.firstdays.net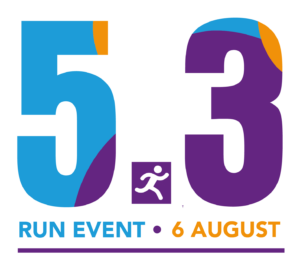 Following the success of its inaugural 5.3 Run Event in spring 2022, Wokingham-based charity First Days are holding another family running day at the Bracknell athletics track in the summer.
Why 5.3? Because there are over 5,300 children living in poverty in Wokingham Borough Council. First Days works hard to reduce this number, whilst supporting their families by providing the essentials they need to have fun, be safe and grow in confidence at school.
The 5.3 Run Event is open to all ages, with entrants being able to choose their own challenge based on the number 5.3.
For example:
Run 530 metres
Run 5.3 laps (2.1km)
Run 5.3km (13.25 laps)
Run 5.3 miles (21 laps)
Ultimate challenge – 53 laps, equivalent to a half marathon, which could be tackled as a relay with friends
Or come up with your own 5.3 run challenge!
New for this event:
Soft play equipment and games from First Days Toy Library available on the track in-field
Unholy Donuts on site for perfect event fuelling (pre, mid or post!)
Beer on tap from Phantom Brewery
Sir Whippy visiting during the afternoon
Spot prizes for most 'on brand' outfit, most unique take on 5.3 and smiliest child!