View Calendar
Alexander Devine Santa Dash

Sun 28 November 2021

To be confirmed

Windsor

To be confirmed

01628 822777

fundraising@alexanderdevine.org
alexanderdevine.org/santadash

Alexander Devine is a local charity developing Berkshire's very own children's hospice service. They fund Alexander's Nurses to support children with life-limiting and life-threatening conditions – and their families – throughout the area.
Now in its 9th year, Alexander Devine's Santa Dash is a popular way for hundreds of people across Berkshire to kick off the festive season with its iconic Windsor route.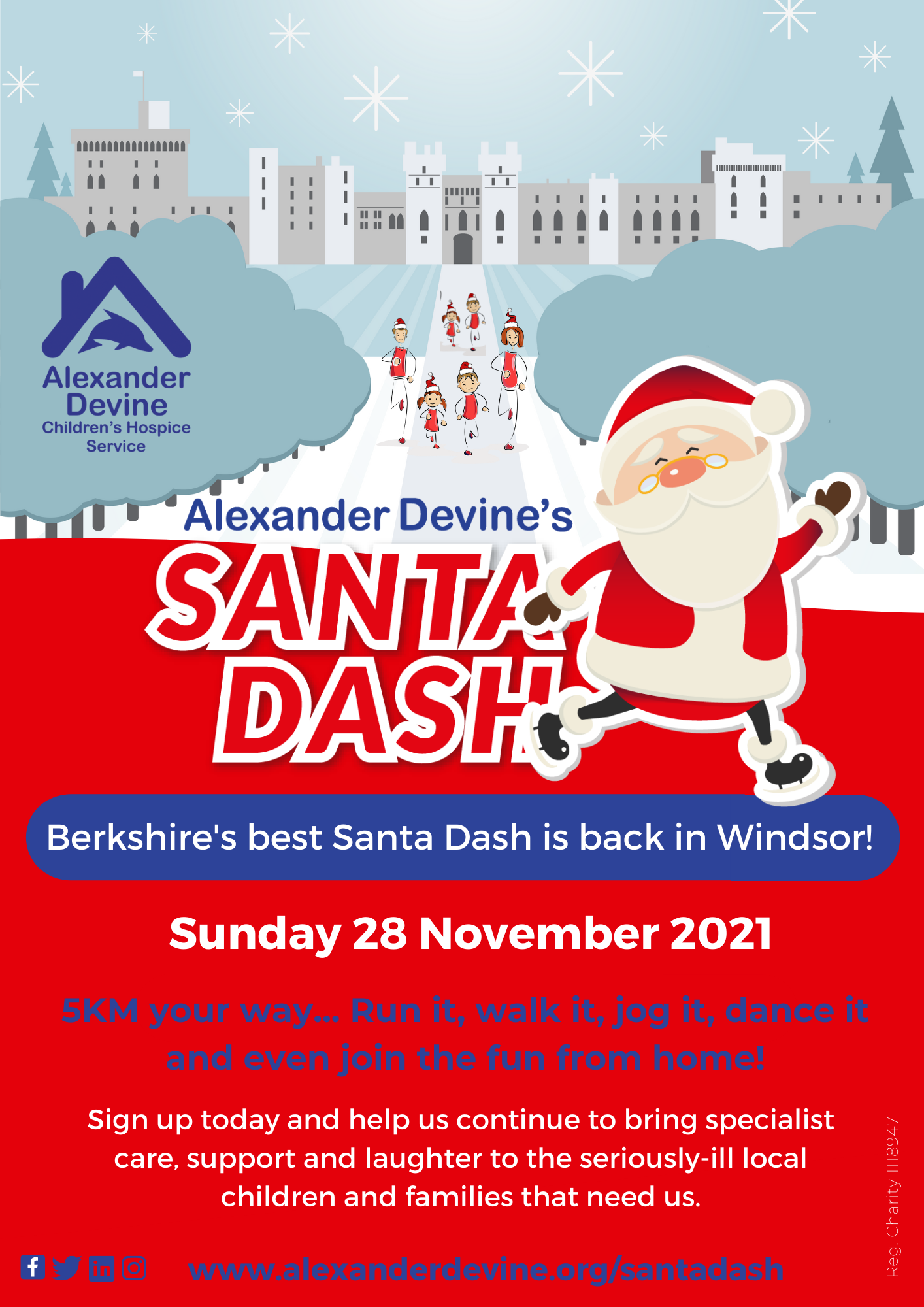 Further details about the event and how to book your tickets will be announced shortly. In the meantime if you would like to register your interest with the Santa Dash team, contact them by email or telephone (links above).